Artist Porn: 10 Things That Turn Me On
June 8, 2008
Writing a weekly column about artists that turn me on omits a gigantic portion of what turns me on as an artist. The truth is that more artists don't turn me on than do— there are a hundred for every one I feature. But there are certain things, not by fine artists, per se, that really turn me on and I affectionately refer to them as "Artist Porn".
Note, the dictionary definition of porn is: "obscene writings, drawings, photographs, or the like, esp. those having little or no artistic merit." I certainly don't use the word by this definition. One of my friends insisted that I was describing a "guilty pleasure." But, no, that is just not the case. Dark chocolate is a guilty pleasure. Making love before breakfast is a guilty pleasure. Doing it during a conference call, well that's just plain kinky, but I digress. No, this is clearly "artist porn." These are things that light up my brain like a hormone-addled teenager gazing upon some moaning glistening assemblage of limbs. Behold this partial list that I encounter in daily life that visually rock my world:
TV Commercial Porn: Ads by Target
These consistently overshadow every program they appear next to. Eyes turn into roses turn into vacuums turn into ballerina dancers. I never know what's going to happen next and I never tire of watching them.

Couture Porn: "The Tudors"
The first time I laid my eyes on this Showtime series, I was just undone by the beauty on all levels that just spilled out of my monitor onto the reflection of my living room floor. The costumes are insane. The sets—every scene is worthy of a painting— and did I mention the costumes? The most beautifully embroidered and bejeweled I have ever seen. That the ungodly gorgeousness of the cast (Jonathon Rhys Myers as King Henry VIII, Natalie Dormer as Anne Boleyn, Peter O'Toole in red velvet as the Pope) holds a candle to it as well is just too much. I almost licked the monitor it was so hot. Natalie Dormer, who I had never seen before, has the most incredible face. Natalie, if you ever Google yourself and read this, please let me paint you, I beseech you.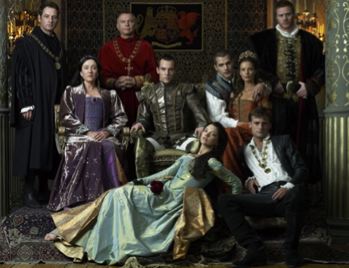 Architecture Porn: 15 Central Park West
I read the Sunday
New York Times
religiously and often find myself dawdling endlessly on the blueprints of a $Bazillion (and up!) apartments splayed as advertisements in the magazine section. In my minds eye, I walk through every room, the galleries and gaze upon the views of Central Park. This is how I discovered and fell in love with the building and website of 15 Central Park West. This paean to prewar New York architecture includes jaw-dropping views of Central Park, interviews with the cuddly architects and developers who belabored every detail of resuscitating the eminence of the era though a building. In fact, I think I've developed a small crush on architect Robert A.M. Stern. Hint: go to the "Film." One day I plan on posing as a house attendant or valet to get a glimpse in real life. Check out the website and blueprints here:
www.15cpw.com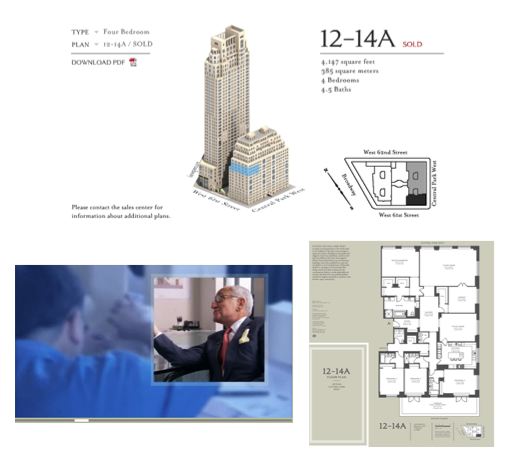 Set Design/Opening Credits Porn: "Mad Men"
What a spectacular show. It is not only fantastically written , but the sets and the details of capturing the Madison Avenue in New York in the 60s are riveting. Nailing England hundreds of years ago, as in the Tudors, seems like a cake walk compared to what they accomplished here. All you'd need is some horses, castles and killer threads. But this is absolutely a not to be missed show for the visuals alone. The opening credits ranks up there with the credits of Six Feet Under, which is sadly off the air. And all on AMC, who knew?
Product Design Porn: Voss
So sleek, no frills, feel like I got thirsty on the set of "Logen's Run." Many products designed by Michael Graves for Target fall under the same category.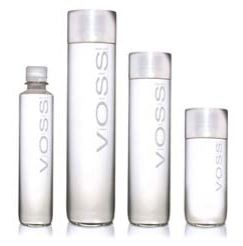 Fashion Porn: "The Devil Wears Prada"/"Sex And The City"
Of course the original fashion porn extravaganza was the HBO's "Sex And The City." "The Devil Wears Prada" is no different. Fashion is undeniably a huge inspiration for artists. Matisse, for example, was heavily inspired by the works of
Elsa Schiaparelli
and Coco Chanel. Every outfit is a living changing work of art and I am as or more enthralled to see what colors/textiles/fabrics they'll be sporting next as I am in the plotline. Regarding the new 'STC' movie, if you're reading this on Saturday, I'll allegedly be surrounded by women eating popcorn and watching it tonight.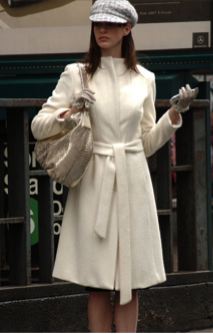 Auto Porn: Jaguar XKE
There are great newer cars to be sure, but there's nothing like a XKE Jaguar 12 cylinder in British Racing Green. My dad had one growing up and it almost never worked but, who cared? Sliding into it and taking it for a spin with the top down when I turned 16 (shhhhhh, don't tell him) felt like wearing God's velvet pants.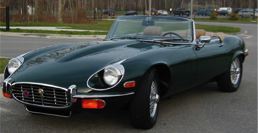 Animation Porn: Prada's Trembled Blossoms Video
In yet another example where art and fashion merge, this collaboration with artist James Jean is delightfully strange and an absolute must-see.
Technology Porn: The iPhone
Too much and not enough has been said of how seductive this gadget is for artists. Enough Said.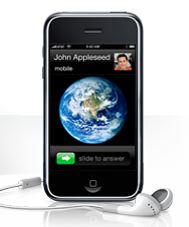 Tom Ford Perfume Ads
These shocking ads practically are porn and cause double takes in the magazines they appear in. I stumbled upon them flipping through
Art Forum
and I think this, along with some amazing German painter, is all I remember. But Tom Ford has always been a master Artist Pornographer.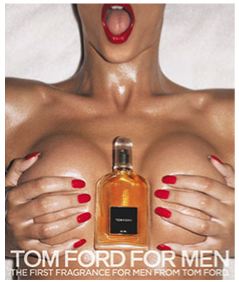 This list is partial and I'm always adding to it. Please show me yours in the comments section.