Degas, Picasso Obsession
December 12, 2020
Imagine Degas, spending all that time in the ballet studios with his sketch book, dreaming of a series of paintings that captured their movement.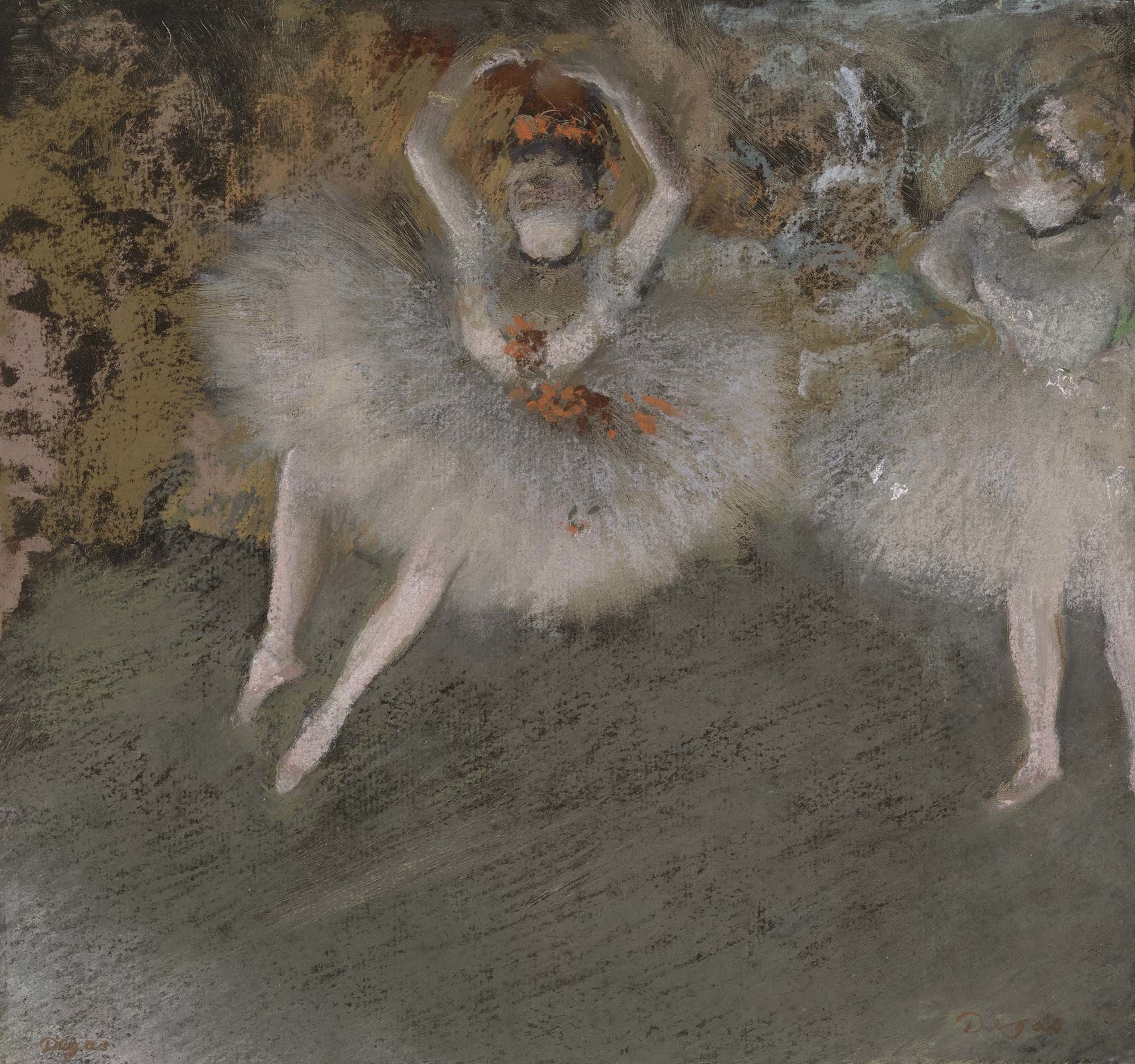 When I visited the Picasso museum in my twenties for the first time, many years ago, there was a room downstairs where they exhibited a series of works on paper always featuring Degas as a peeping Tom lurking in the corner.

Picasso. Degas paie et s'en va. Les filles ne sont pas tendres.
This work, entitled loosely "Degas pays and leaves. The Girls aren't tender".
Today, we can tend to think of all these painters from this period as existing close enough within the same time period within the same century, but take a magnifying glass and you'll note that Degas was an elder to Picasso. So when the latter arrived in Paris to set up his studio, he nurtured an obsession with Degas' success as a painter. Picasso didn't really become "Picasso" as we know him until he did the set design for Les Ballet Rousse.
This wonderfully researched catalogue and exhibition staged at The Clark over a decade ago lays Picasso's obsession bare, pairing paintings together and showing Degas' influence on him. I just picked it up used for $7. Ah what a time to live, when we can google and grab any catalogue ever printed on either ebay or amazon. If I knew now about Picasso's obsession when I had seen his drawings at the bottom of his house turned museum in Paris, I might have interpreted his mockery another way–
Admiration with a dash of jealousy.