John Baldessari: Friend, Mentor, Artist, Comedian
January 16, 2020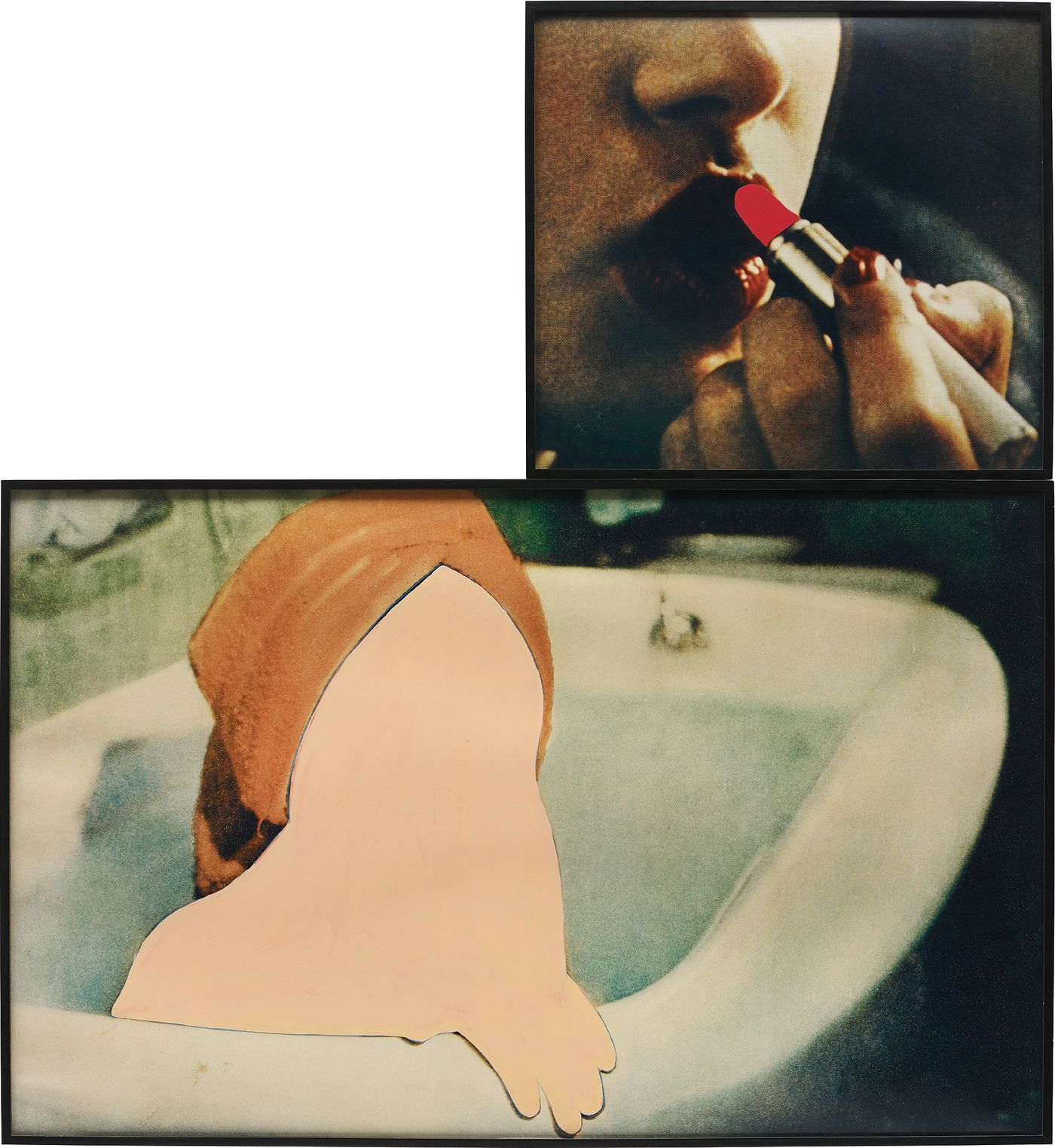 The best artists I know are secretly hilarious. They giggle and laugh and are more often mischievious or odd or out of sync, often absurd often visual thoughts bouncing from out of nowhere in the conversation like a stray soccer ball from a neighbor. But when you take our picture, we have to look really fucking serious. Deadly serious, like Picasso.
But not John.
John was funny out in the open. He was funny in his work. One of the greats. He loved funny people. I know from funny.
I met him over twenty years ago before I had my first solo show. I was a huge admirer and his studio was just down the street. I begged for an invitation and he invited me over. I brought him a copy of my father's book, Art & Physics.
The first time I entered it, there was a table with multiple foam core models he had created for all the museum shows around the world in the works. In them were paintings at a 1′ to .5″ scale images of his work strategically placed on the walls. He laid out the visual narrative experience like a choreographer.
He took me to his favorite Mexican restaurant up the street and on the way I opened my trunk and showed him some paintings I had been working on or completed.
We ordered chips and salsa and he gently said:
"Your work is very promising but I wouldn't do that again."
What?
"Don't ever bring paintings in your car to show someone."
"Oh. Got it." I said.
He read the book I gave him on a plane trip soon after and wanted to talk about it.
A few months later, we had another lunch but this time wanted to see my studio. The great Baldessari was visiting me at my studio. I was just a pisher. What a mensch.
We went to the same restaurant and sat outside, got the guacamole and I asked him how he got his first break. He said he put a bunch of paintings in a van and brought it around to the side, in an alley, to Marianne Goodman gallery in New York.
"You mean like what I did with you?"
He boomed with laughter.
I was having my first show and made a website. We went to the same Mexican restaurant and I loaded it on my huge laptop and showed it to him at the restaurant. It was a pivotal moment for both of us looking back. I had come from the world of technology and was very hip to it but new to the art world. He was totally new to technology and rather curious. It must have been 2003. I showed him all about websites and how to make them. But when he considered me showing my art on the internet, he hesitated. No artists had websites at the time. Not one.
He said, "I wouldn't do that if I were you, the gallery won't like it. They'll think you're trying to sell direct."
"Oh. Okay" I obeyed. As a compromise, I password protected the website kimberlybrooks.com and then would whenever I handed out a show announcement, I inspected the recipient carefully to see if I could trust them, looked behind me and then scribbled the postcard to let them see the work.Insane.
Soon, however, he changed his mind. And then within no time flat, he had the coolest website ever. I used to show it to people all the time to show what a website could look like. It acted like the software Workflowy does now) ( a cool software where there was just a word and then you press a plus sign near it and out springs all of its divisions and subdivisions.). I don't know if those software people ever saw John Baldessari's first website and stole it. But it was quintessentially John. It was visually brief, deep, and captivating. He didn't try to show all his work, the internet pipes weren't remotely big enough then. Nor did he simply just hire someone to throw up his hilariously long catalogue raisonné. But rather, he came up with a visual where words were the art. It's much more conventional now. Things got less interesting when Flash became declasse. But that was early web but he ended up being a pioneer even in that.
It was only a few years later that he created the incredible Magritte show at LACMA with freeways on the sky and clouds on the rug below. I'll never forget the campaign of the woman kissing a palm tree, just like Magritte's The Human Condition.
At the time I was painting figures across multiple canvases. He came over to my studio many times, a little bungalow on the side of rose and Rennie in Venice owned by a flamboyant older lady named Sylvia who used to wear lots of jewelry and green felt hats.
One time I convinced him to upgrade our Mexican restaurants to La Cabana on Rose and Lincoln where they have a guacamole bar and they stand in front of you to chop chop chop avocados, limes, red onion and jalapeno made to order like a grand cesar salad at an Italian restaurant.
When Obama got elected and the released Michelle's Official Whitehouse portrait, I sent him a photocopy along with a copy of his famous picture "Wrong". He loved it.
The last time I visited his studio was to give him a copy of my father's book last book, Leonardo's Brain. He stood up from behind is messy desk and whisked me over to film stills with words vibrating against them altering their meaning in an understatedly hilarious #captionthis moment.
He went to every one of my shows and always signed his name in the guest book. He was a generous, funny, brilliant mensch, a mentor and a friend.